BOARD OF DIRECTORS
The Spirit of Blue Foundation Board of Directors is a volunteer board established to oversee and direct the work of the Executive Director and the Foundation as a whole in the fulfillment of its mission to enhance Officer Safety nationwide. Comprised of accomplished business people, each member has either prior experience as a law enforcement officer, has lost a friend or family member in the line of duty or has some other link to the law enforcement community itself that drives their service and commitment.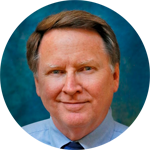 Dale Stockton – Chairman
Dale retired from the Carlsbad (CA) Police Department after 32 years at the rank of captain.  He went on to teach criminal justice for 20 years, served a term as a California POST Commissioner and helped launch Law Officer Magazine as its editor-in-chief through its first decade.  Most recently Dale served as the Executive Director of Below 100, a non-profit national training effort formed to eliminate preventable line-of-duty deaths and injuries among police officers.  Dale is a graduate of the FBI National Academy (Class 201) and holds a Masters of Advanced Study degree from the University of California – Irvine, School of Criminology, Law, and Society, lives with his wife in Southern California and is the managing partner of Public Safety Insight, LLC.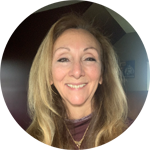 Brenda Tiffany – Vice-Chairman
Brenda became a survivor after her son, Kentucky State Police Trooper Cameron Ponder, was killed in the line of duty on September 13, 2015.  Since that time she has advocated for the safety of officers throughout Kentucky and across the country, including her participation with Law Enforcement United.  Professionally, Brenda has worked in retail, as a civilian contractor with the Department of Defense and in numerous roles in business.  Brenda earned her Associates Degree from Sullivan University and is PMP Certified, lives in Rineyville, KY with her husband and currently serves as a Project Manager for FISERV.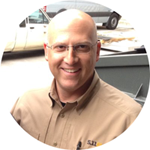 Frank Cappo – Treasurer
Frank served for 12 years in law enforcement in both patrol and training functions before becoming a sales professional at Armor Holdings, 5.11 Tactical and Armor Express.  He joined the Board in 2017 with the desire to give back to his former profession.  Frank received a degree from the University of Kansas, lives with his wife outside of Kansas City and is currently the Vice President of Sales for Hero's Pride.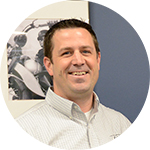 Mathew Pruitt – Director
Mat's early career was in economic development in and around the Quad Cities (IL/IA) with both the chamber of commerce and other local development groups.  Mathew joined the Board in the summer of 2017 as a natural extension of his personal friendship with law enforcement officers and the work he does with law enforcement agencies professionally.  Mathew received a degree in Psychology from University of Northern Iowa, lives with his wife and two children in Iowa and is currently a Program Manager at LMT Defense.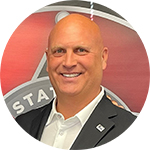 Todd Parola – Director
Todd is the Vice President of Marketing Solutions at Quad.  Todd is the younger brother of Maine State Trooper Jeffrey S. Parola who was killed in the line of duty in 1994.  In response, the Parola family created and ran the Jeffrey S. Parola Foundation in the State of Maine, which served as the inspiration for the national Spirit of Blue Foundation.  Todd holds a degree in Business Administration from Lake Forest College, currently resides in Chicago, IL and works in Sales for BioTouch Global.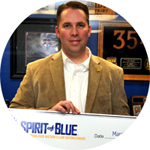 Ryan T. Smith – Executive Director
As Executive Director, Ryan oversees all of the day-to-day business of the Foundation and was a charter member of the the Board starting in 2011.  Ryan is an Oregon native with a Business Administration degree from Seattle Pacific University and has served in both the military and law enforcement.  He worked as a marketing professional at Nike, Rubbermaid, Remington Arms Co. and Sentry Safe in the early part of his career.   He currently lives with his wife and kids in Portland, OR and is co-owner of PPF Media, Inc where he specializes in providing fractional executive management to non-profits.
ADVISORS TO THE BOARD
Advisors serve an important role in assisting the Board on committees, advocating for the Foundation in their sphere's of influence and aiding in fundraising efforts.  These individuals do not have voting seats on the Board, but do help advise the Board of Directors when called upon.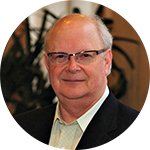 Gary Blair – Chairman Emeritus
Gary served as the Board Chairman for Spirit of Blue from 2018-2020 and continues to actively advise the Board.  Gary served in the United States Air Force Security Forces before starting a career in law enforcement that took him to the rank of Chief in Waterville Township, Ohio.  He then applied his expertise in organized crime and arson investigation within the property casualty industry where he worked with leading insurance companies to develop anti-fraud programs.  Gary later returned to the public sector in an information technology capacity, serving as a member and Division Commander for the Michigan State Police in the Technical Solutions Division, followed by roles with Oracle before starting his own consulting firm, Way Forward, LLC.  Gary is currently retired and lives with his wife in Traverse City, MI.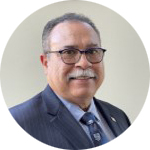 Roberto Gonzalez – Trauma Medicine Advisor
Roberto has assisted the Board in creating, funding and awarding medial trauma equipment grants in the US Territory of Puerto Rico since 2022.  He served for over 20 years in the United States Army in the Medical Services Corps and retired at the rank of Lieutenant Colonel.  Following his retirement, Roberto has worked with the Government of Puerto Rico, private healthcare sector companies, and Academic Health institutions, under the Affordable Care Act and the Health Reform initiatives for Health Informatics.  He currently runs his own consulting firm focused on healthcare initiatives and lives with his wife near Raleigh, NC.